About Used Ford Differentials
Our Used ford Differentials Story begins with our family over 40 years ago when the owner's father, an auto mechanic by trade – would source parts.  He grew up around vehicles being repaired, and the constant need to find parts.  Much of the time, things were tight, and his Father's customers would need to get their automobile repaired at a reasonable cost.  It was at this time, that he began to learn about the family's used auto parts business.
Fast forward 25 years later
After spending a couple of decades with school… a stint in the US Navy… and the real estate and mortgage business, our owner found himself in the used auto parts business.  He decided to return to his roots after the 2007/2008 financial crisis.
Initially, he sold everything related to using auto parts.  Anything from hub caps to complete engines… and everything in between.  After a few years of this, he slowly started specializing in fewer and fewer parts.  At first, it was the driveline and suspension parts.  Everything from complete engines, engine parts, transmissions, transfer cases, driveshafts, differentials, and suspension components like control arms.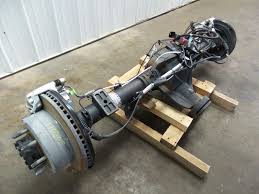 He had become an expert in sourcing Differentials and Transfer Cases.  Since 2014, the business has specialized in Differentials –  and Transfer Cases on our sister site.  Over the last six years, he has built a team of experts, devoted to providing our customers, used Differentials and Transfer Cases at amazing prices – with outstanding customer service. This is all we do.  By spending all our efforts on used Differentials and Transfer Cases… we have become the "Go-To" Source when looking for a replacement part for your automobile.  Give us a call… or send an Email… along with your Make, Model, and VIN number… and one of our customer service team members, will provide you with a No Hassle – No Obligation price and availability quote. Want to learn more? Ask us about our family story!